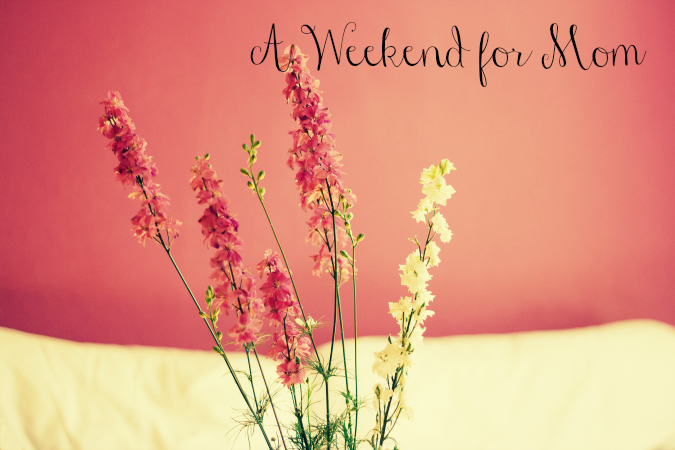 Put your feet to the pedals this weekend in Pleasanton! If you're cycling to the farmers' market this Saturday, you won't worry about where to park your bike. Free bicycle parking is being provided – and you'll receive a $1 in carrot cash to use on your fresh finds and other market purchases. The market runs from 9AM to 1PM. For more info, click here.
Listen to tunes from the "Green Isle" this weekend in Pleasanton! Famed member of The Irish Tenors Anthony Kearns is coming to the Firehouse Arts Center this Sunday at 3PM. Get tickets here.
And, since it's Mother's Day weekend, here's a yummy recipe that your mom will love!
Crepes with Peanut Butter and Jam 
Total Time: 35 min
Prep: 25 min
Cook:10 min
Yield: 4 servings
Level: Easy
Ingredients
4 large eggs
1 cup whole milk
1/2 cup all-purpose flour
1 tablespoon sugar
1/8 teaspoon fine sea salt
3 tablespoons unsalted butter, cut into 10 cubes
1/2 cup creamy peanut butter, at room temperature
1/3 cup strawberry or raspberry jam
1/2 cup (2 ounces) fresh blueberries
Confectioners' sugar, for dusting

Directions
In a blender, combine the eggs, milk, flour, sugar and salt. Blend until the mixture forms a smooth batter.
Heat a 10-inch nonstick skillet over medium-low heat. Melt 1 cube of butter in the pan. Add 1/4 cup of batter and quickly tilt the pan to form an even coating of batter on the bottom of the pan. Cook for 1 minute, until set and slightly browned. Using a heat-resistant spatula, carefully loosen the sides and gently flip the crepe over. Cook for 1 minute. Repeat with the remaining batter and butter, stacking the crepes on top of each other on a plate as they are ready. You should have 8 or 9 crepes total.
Add 1 tablespoon of peanut butter to each crepe and, using the back of a spoon, spread evenly over the crepes, leaving a 1/2-inch border. Spread 2 teaspoons of jam over the peanut butter. Line 5 to 6 blueberries along the center of each crepe. Fold the crepe in half over the blueberries. Fold the two ends inward and continue to roll into a tube shape. Repeat with the remaining ingredients.
Cut each crepe in half horizontally and arrange on a platter. Dust with confectioners' sugar.
Happy Mother's Day from Ponderosa Homes!