Our Story
Choosing your homebuilder is one of the most important decisions you'll make in building the future you envision. Your home is the center of your life – a shelter, a haven and a place that shapes every day. Ponderosa Homes has been building new homes since 1985, and we love doing it because we know how important it is to do it in a way that gives you a solid foundation for your future.
Our reputation for building superior residences of lasting value has stood the test of time and weathered many economic climates. Honesty, integrity and support of organizations that make California stronger are cornerstones of our company. Earning the trust of homebuyers and communities throughout the state is the most important achievement we claim.
Our team is dedicated to building that trust through meeting rigorous standards for excellence, from timeless architecture to construction. Our consistent quality and constant inspections assure you that your home will enrich your life. We choose outstanding locations, integrate innovation and green technologies and provide excellent customer care so that your decision to make us your homebuilder is a good one, today and tomorrow.
Our Quality
Doing the right thing is at the heart of our company values. That means that the quality of our homes must exceed expectation. Design functionality, top-notch materials, true craftsmanship, and reliable mechanical systems go into every Ponderosa Home so that you can have peace of mind and rely on enduring value in your home.
In addition to the quality of our homes, the quality and character of our team members is second to none. We can truthfully attest to the fact that Ponderosa Homes' professionals are dedicated to achieving the highest level of customer satisfaction. From sales representatives and design specialists to project managers and customer service technicians, our team members treat customers as they themselves would want to be treated – with respect and recognition that you deserve the very best.
Biographies
Kile Morgan, Jr. — Chairman
Kile Morgan, Jr., was born and raised in National City, San Diego County, California. He attended the University of Colorado and received degrees in civil engineering and business administration. While working full time for Pacific Gas and Electric, he attended the University of Santa Clara and received a master's of Business Administration. Mr. Morgan has worked in the residential real estate industry for more than 30 years. Prior to joining Ponderosa Homes, he was the marketing manager at Broadmoor Homes Northern California Division. He came to Ponderosa in 1980 as General Manager for the San Ramon Division and in 1983 was named Regional general manager for all of Northern California. In 1985 Mr. Morgan successfully led a leveraged buyout of the assets of Ponderosa Homes in Northern California. From 1985 to 1998 he served as president and chief executive officer of Ponderosa Homes, Inc., during which time the company built, sold and closed more than 3,500 homes throughout the Bay Area.

Mr. Morgan is currently chairman of the board and the majority shareholder of Ponderosa Homes II, Inc. Under his tutelage, the company continues to be a leader in the homebuilding industry in Northern California and has recently opened a branch office in Palm Desert, California.

Beyond his leadership at Ponderosa Homes, Mr. Morgan is a past chairman of the Home Builders Association of Northern California, has served on the Board of Directors for the California Building Industry Association and is a founding member of the Home Ownership Advancement Foundation, which directs statewide legislative change related to the home building industry.

Mr. Morgan was inducted into the Home Builders Hall of Fame in 1998 for his service to the industry and the outstanding performance of the organization he has led. He is a licensed real estate broker and has a general contractor's license in the State of California.
Linda Morasch — CFO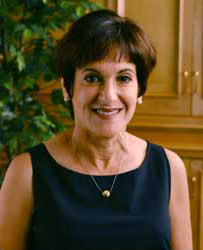 Linda Morasch began her homebuilding career in 1971 working for a private homebuilder located in the San Jose area. While continuing to work in the industry, she attended San Jose State University, where she earned a bachelor of science degree in business, emphasis accounting.

Linda has worked at Ponderosa Homes for more than 30 years, starting out as a cost accountant in 1978 and achieving the position of vice president, finance and administration in 1985. Linda served as the president of the Home Builders Association's Eastern Division and is actively involved with the College of Business at San Jose State University. She has been with us since 1978.
Jeff Schroeder — Senior Vice President, Land Acquisition & Planning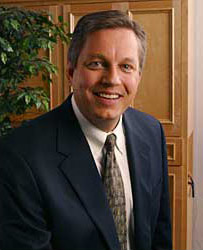 As senior vice president of land acquisition and planning, Jeff Schroeder has overseen all of Ponderosa's land acquisition, entitlement and development activities since 1999. Schroeder started his homebuilding career at Dividend Homes and has held land acquisition and planning positions at A-M Homes, Greystone Homes and Ryland Homes. He is a licensed real estate broker and holds a bachelor's degree in political science and urban affairs from Virginia Tech and a master's degree in city and regional planning from UC Berkeley.

When Jeff is not working on finding and planning land for new Ponderosa Homes communities, he and his wife, Annie, like to travel and visit their three grown children. Jeff stays fit as an active mountain and road bicyclist. He remains involved with his peers as the past chairman of the Building Industry Association of the Bay Area. He also serves as the chairman of the California Building Industry Association PAC and serves on its executive committee and board of directors.
Cindy Douglas — Vice President, Sales & Marketing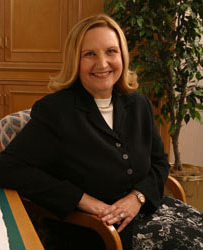 Cindy Douglas has directed sales and marketing for Ponderosa Homes since 1994. She previously held positions as worldwide sales manager for Hyatt Hotel Corporation and vice president of sales and marketing for P.A.C. Development. Ms. Douglas is a graduate of the University of Southern California (business administration) and U.S. International University in London, England (master's).

Cindy is a licensed California real estate broker and is a member of the Institute of Residential Marketing (M.I.R.M.). She was named Sales Manager of the Year at the 1995 MAME Awards. Community service includes Guide Dogs for the Blind-Legacy Society, World Affairs Council, Commonwealth Club of California, the American Cancer Society and the March of Dimes as well as the Women's Council and Sales & Marketing Council of the Home Builders Association of Northern California.