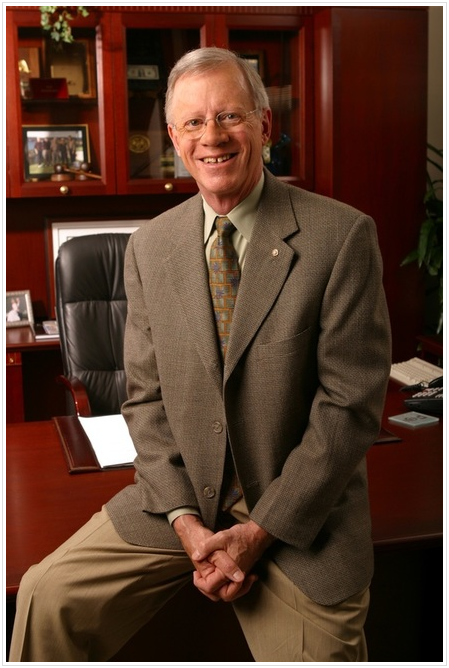 On May 25, 2017, the Ponderosa family lost our esteemed president, Richard "Dick" Baker. In a career that spanned more than 40 years, Dick made his mark on the homebuilding industry throughout Northern California and, over the last 20 years, as president and CEO of Ponderosa Homes. An integral part of the leadership team, along with Linda Morasch and Kile Morgan, Dick guided Ponderosa to achieve success even in the most challenging of times, most recently spearheading numerous land acquisitions and entitlement strategies such as Ironwood in Pleasanton and the entitlement of Tracy Lakes.
Throughout his illustrious career, Dick was a force to be reckoned with in our industry, serving on multiple committees and devoting much time and financial backing to philanthropic endeavors. Dick understood the importance of providing housing and shelter to those who need it most, leading him to found the HomeAid Northern California chapter, which has gone on to build more than 30 multi-unit shelters for homeless families. In 2005, he was inducted into the CBIA California Homebuilding Foundation Hall of Fame for his commitment to charitable giving and mentorship.
A beloved husband, father, brother and colleague, Dick will always be remembered for his caring moral support, strong leadership abilities and, of course, his wonderful wit and sense of humor. He will be deeply missed by all.